I am a 28 - year old Compositing Artist from southern Germany.

After my studies of Multimdia and Communications, I found VFX are my special favourites and started my career as a professional 3D- and VFX Generalist in 2011.
I have always been a highly visual person, always seeing things from an aesthetical point of view, aiming to make incredible things become reality. I am commited to CG because of my passion for fantasy and its possibilities and i want to do it on the highest level.
During my studies I had the opportunity to work on some great projetcs and got to be independent in learning new things like software or working techniques. The best animated short film on my university in 2009, "Timekeepers" (awarded during the universitys movie night), was one of my main projects. Among other tasks I took the position of the Art Director and Producer and managed a team of 5 people. With my Bachelor Project, the shortmovie "New Home" I even exeeded "Timekeepers" in both the artictic and techniqual aspects. During my internships at "south&browse" in Munich and "hl-studios" in Erlangen (for which i am still working as a freelancer today), I got my first professional work experience in CG.
I have about three years of experience working as a CG Artist, and nearly two years of professional compositing experience in Nuke, both for feature film and commercial. I am familiar with TCL scripting and expressions, as well as working in different Pipelines. Additionally i have experience with digital scribbles and concepts and continue to improve my skills in digital painting and matte painting.
I am quick at learning new software and becoming familiar with a new project.
I am used to work in teams and able to ask the right questions in order to help the project to progress to its next level.
For me, the creative work on a project has a much larger range than just the particular department i am working in. It is important to me to make sure every visual and contentual Element are of one piece, creating something bigger by being put together.
For myself as well as in a team, i am very ambitious and demanding, pushing possibilities and aims further with great attention to detail. I am well organized, got an already good knowledge about my profession and like to encourage and motivate my team. I am familiar with critical deadlines and the efficient creation of results within the budget, and so far have always been able to deliver in time.
With me, you get someone who is inspiring, fun, demanding and focused on the terms and needs of your projects with a really good eye for light, object integration and color, a valuable addition to your team!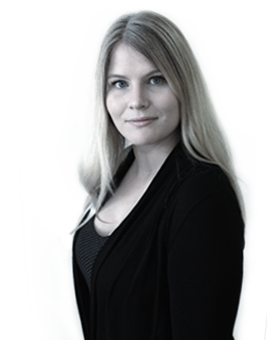 facts
name: Kathrin Guenther
nationality: German
location: southern Germany
studies: Multimedia and Communications
graduation: Bachelor of Arts in Media
occupation: Compositor
short vita
* December 4th 1985 in Laupheim, Germany
2005: Abitur 1.9 (final secondary-school examinations)
2012: Bachelor of Arts in Media 1.2
2011-2012: 3D/VFX Generalist
2011-2013 CG-Generalist at hl-studios, Erlangen, Germany and EsistWinter, Nuernberg, Germany
2013-present: Working at Pixomondo Images, Stuttgart